Yesterday being the last Saturday of the month, Alec, Sarah, and I ventured back down to Lynchburg for another round of warehouse sale craziness.
Let me just say that since it was 37 degrees when we got there, we were none too pleased to find that there was a line. Outside. In the cold. Nevertheless, we waited for an hour and a half, all the while telling ourselves that the wait would be worth it once we got inside. Even if we had lost a few toes to frostbite. And then it started to sleet. Yuck.
Still, we waited.
And I'm glad we did. Once we were released into the warehouse I was like a kid in a candy store, shoving items into my plastic garbage bag left and right. I scored a new necklace, a few more bridesmaids dresses to round out the options for my girls, a couple Mother of the Bride possibilities, a dress or two for myself, and some sweet headbands. One of those headbands might even make an appearance on my wedding day. Eighty-five cent bridal accessory? Yes, please!
Above all, my absolute favorite find was this…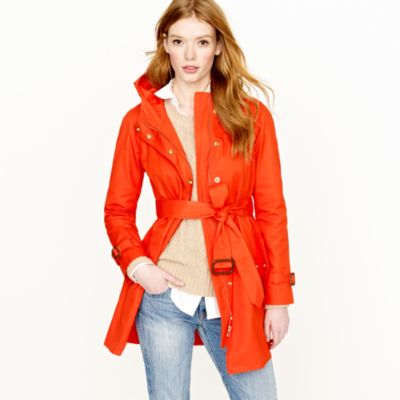 The Matinee Trenchcoat. *EEEeee!* Originally $178, I grabbed this beauty for, let's see… oh, about 17 bucks. Yup. 17 bucks! I'm thrilled.
All in all, I think yesterday was a success. I may have a hard time convincing Sarah and Alec to go back again next month, but I personally can't wait. The next sale will be right after my birthday and to me, that sounds like a wonderful way to celebrate!